Wedding in the Woods
A woodsy watercolor wedding set designed with an invite, map/directions and RSVP.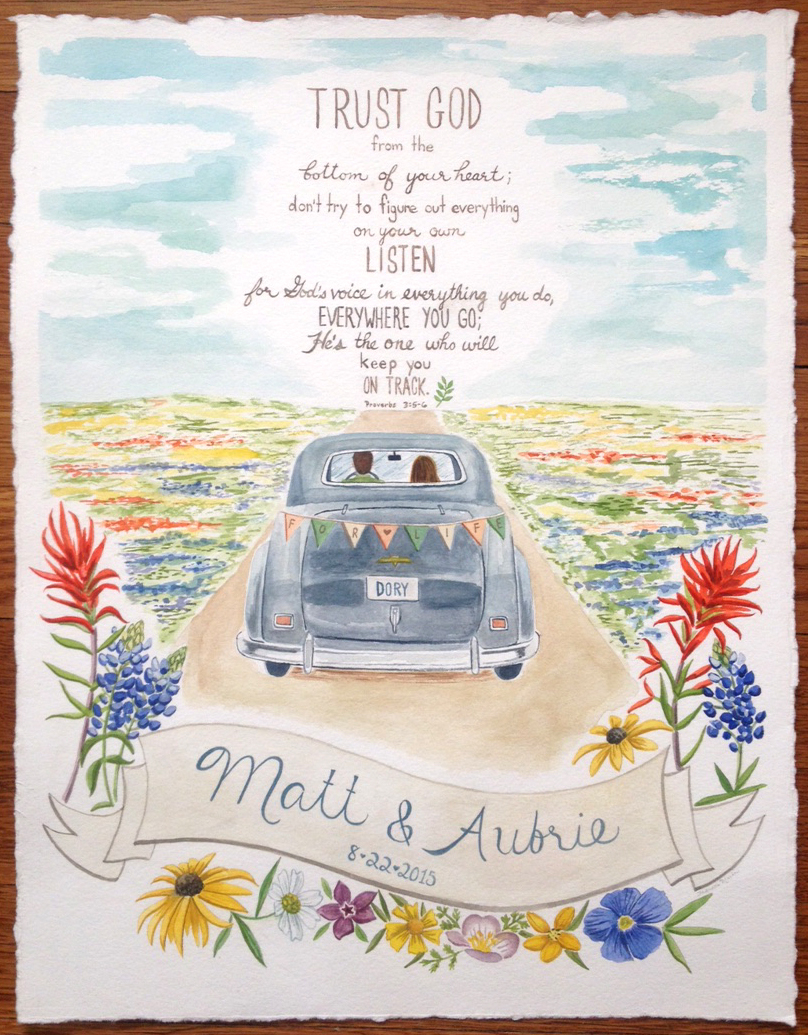 Texan Wedding Artwork
This commission was for a Texas wedding, where it was displayed by the gift table. This personalized artwork includes native Texas flowers, a personalized license plate and quote requested by the customer.